Web Applications is one of our strongest suites
We invest in our teams to have strong hold with the latest web technologies,
Best practices are followed to develop scaleable web Applications
"The ability to simplify means to eliminate the unnecessary, so that the necessary may speak" – Hans Hofman
We believe that the success of any application is associated to its simplistic user experience, at Kikbits we emphasis on thoughtful design, which is then crafted by our well trained engineering teams using the latest web technologies.
Minimalistic design approach
Feature enriched minimalistic design
Each feature integrated to the web application, adds value in its usability, however this comes with a cost of making user experience complex. Developing a feature by keeping the aspect of simplicity is an art. One can only become good at this with practice & experience. At Kikbits we have entertained 100s of successful web applications that are feature enriched but our teams spend hours in thought process to make the feature simple enough for user to adapt it quickly.


Choose the technology that compliments your requirement
Every project comes with its own technology requirements, it is not always necessary, that just using the latest trending front end framework would be beneficial for a specific project. In our Project planning phase, we make sure to conduct special sessions with our tech teams, to make a better assessments on which technology to use that best fits to the project requirements.
Best practices support maintainability
The experience of having served 100+ web Application projects has taught us to define processes, enabling us to follow the best practices in writing the code and creating documentations. By following best practices, we are insured, that even if a particular team member is not available to support the project, it can still be maintained by another team member. The CIRCLE/CI integration checks and thorough review of  Pull Requests ensures no room for violation against best practices.

Interactive, Scaleable & Secure Web Applications
For higher user engagement and best possible user experience, we make sure that element of interactivity is never neglected.
As your users grow, the aspect of Scaleability becomes a critical KPI, we efficiently make use of Cloud Storage, Load Balancer & Micro services to ensure zero downtime for your application
Applying best practices for encryption, exception management & validations we ensure the security of your application as the development progresses.
Some feedback from our clients

Amazing, A+ contractor. Brings a wealth of talent, intelligence, and experience to our team. Add a dash of "great attitude" and Bilal is an amazing asset.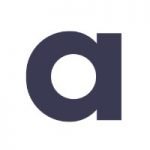 Thanks to Kikbits's guidance, the final code was of exceptional quality and was implemented right away. The team understood the project in full detail. They were talented and communicative throughout the project.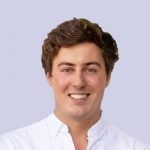 They have completed the project within 3 weeks. Kikbits has provided specifications that went as expected. The vendor had led a responsive communication process that ensures convenience for the client. Moreover, they have been transparent with their progress through out the project.
Played an Important part in helping to build and enhance our chrome extension over the past year the team is very experienced in this area, professional to work with and dedicated. I would very much recommend them.
The collaboration successfully launched the platform. As a result, the end client utilized the platform immediately. Kikbits executed strong project management and effective communication to ensure the project's success. The team's teamwork and passion stood out in the workflow.

Both projects were completed successfully. Their communication style complemented their efficient task management. Customers can expect top-notch, quality work with quick delivery.
We have had the pleasure of working
with some fantastic organizations
Give us a call, write us an email or fill out the form below.
Do you have any question?
Anique Plaza, above Coffee Planet,
Mir Chakar Khan Road,I-8 Markaz
Islamabad
Mon – Fri / 9:00 – 17:00