AliExtractor is a research tool used by drop shippers in product hunting.Details of similar products are projected in a better visual format, allowing drop shipping retailers to make strategic decisions for their next product launch. Aliextractor came in 2 different versions Lite and Pro, Lite being the free version and Pro having paid plan supplemented with premium features.

Product listings on Aliexpress are scrapped and projected in formats for better analysis.

Comparing products based on different parameters

Downloading product images and their reviews 

Earning cash back on your purchases using admitad referral program

Comparing prices with vendors on different e-commerce stores other than Aliexpress

Bookmarking your favourite searches.

Profit calculator based on the statistics of previous sales made by the vendor
Our engineer developed this application keeping under consideration all analytical aspects of data visualisation, that can help users to analyse their product research data effectively.

The application was optimised by our developer keeping the core nature of chrome browser, most of the data intensive scripts were optimised for better user experience

Specific modules were developed and integrated for core features like profit calculations, image downloading and cash back features, these modules were designed keeping re usability aspects as a similar application was developed for amazon as well.


Product Benefits to Users
Helps in product research.
User can view consolidated list of all products data, being offered by different suppliers, under one tab.
Saves them the hassle of switching between different tabs to make comparison among similar products.
Earn cash backs via admitad referral program as they make their individual purchases.
Easy and effective way to configure admitad referrals key, which is applicable on a global level on all the products on aliexpress, giving them better way of earning cash backs.
Calculate profit estimates based on previous sale records of a product.
Some feedback from our clients

Amazing, A+ contractor. Brings a wealth of talent, intelligence, and experience to our team. Add a dash of "great attitude" and Bilal is an amazing asset.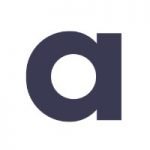 Thanks to Kikbits's guidance, the final code was of exceptional quality and was implemented right away. The team understood the project in full detail. They were talented and communicative throughout the project.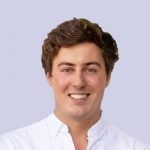 They have completed the project within 3 weeks. Kikbits has provided specifications that went as expected. The vendor had led a responsive communication process that ensures convenience for the client. Moreover, they have been transparent with their progress through out the project.
Played an Important part in helping to build and enhance our chrome extension over the past year the team is very experienced in this area, professional to work with and dedicated. I would very much recommend them.
The collaboration successfully launched the platform. As a result, the end client utilized the platform immediately. Kikbits executed strong project management and effective communication to ensure the project's success. The team's teamwork and passion stood out in the workflow.

Both projects were completed successfully. Their communication style complemented their efficient task management. Customers can expect top-notch, quality work with quick delivery.
We have had the pleasure of working
with some fantastic organizations
Give us a call, write us an email or fill out the form below.
Do you have any question?
Anique Plaza, above Coffee Planet,
Mir Chakar Khan Road,I-8 Markaz
Islamabad
Mon – Fri / 9:00 – 17:00