With a single click, now apply the best discount coupons and earn cashbacks while you checkout on your favourite retail stores.
With this chrome extension installed in your browser, You do not need to search for coupons any more. Cently's partnership with major e-commerce shops enables them to maintain a rich database of most cost effective coupons. With one click, Cently will apply a number of coupons associated to the specific store and inform  you about your saving. Cently has been featured on  LifeHacker, Mashable, VentureBear and Cnet's best saving tips. 


Searches for most cost effective coupons that can help you save money.

Automatically applies coupons on the checkout process.




Support thousands of e-commerce stores across the world.




With the new version you will also be able to earn cash back rewards.




Allows you to submit coupons if you find one that they do not have, this helps your future purchases.




Notifies about the best deals a particular store is offering.




Helps in finding the best products at a more reasonable price on amazon.



Supporting new retailer stores, for automatic coupon application, was a big challenge for this product. Our team designed and architected a solution, with the help of which integration with 80% of new stores is done without much code adjustments.

ArriveJS is an amazing javascript library that helps in detecting and managing DOM changes on runtime.This library was developed by one of our team members. It helps the chrome extension in detecting coupon code boxes on checkout pages, that trigger the process of automatic coupon application.


Product Benefits to Users
Saves an online shopper tons of money, while they are just about to checkout.

Helps in making a better decision on their next purchase by giving a price comparison among different products.

Their Product portfolio grew as they did not have to manage the inventory details for each product that was listed

Having this chrome extension installed on a browser is not just a monetary benefit, it saves you tons of time, as with a single click it searches the best coupon codes for you, if this was not available it would be quite a tedious task to find and test each coupon/voucher code.
Some feedback from our clients

Amazing, A+ contractor. Brings a wealth of talent, intelligence, and experience to our team. Add a dash of "great attitude" and Bilal is an amazing asset.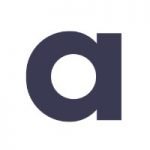 Thanks to Kikbits's guidance, the final code was of exceptional quality and was implemented right away. The team understood the project in full detail. They were talented and communicative throughout the project.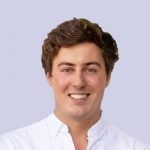 They have completed the project within 3 weeks. Kikbits has provided specifications that went as expected. The vendor had led a responsive communication process that ensures convenience for the client. Moreover, they have been transparent with their progress through out the project.
Played an Important part in helping to build and enhance our chrome extension over the past year the team is very experienced in this area, professional to work with and dedicated. I would very much recommend them.
The collaboration successfully launched the platform. As a result, the end client utilized the platform immediately. Kikbits executed strong project management and effective communication to ensure the project's success. The team's teamwork and passion stood out in the workflow.

Both projects were completed successfully. Their communication style complemented their efficient task management. Customers can expect top-notch, quality work with quick delivery.
We have had the pleasure of working
with some fantastic organizations
Give us a call, write us an email or fill out the form below.
Do you have any question?
Anique Plaza, above Coffee Planet,
Mir Chakar Khan Road,I-8 Markaz
Islamabad
Mon – Fri / 9:00 – 17:00