Sales source makes product research, for Drop shipping business owner, simple. This incredible chrome extension your journey in finding winning products on Aliexpress becomes painless. Sales source aggregates entire supplier data which includes its reviews, seller ratings, positive feedback score, in one place. You simply switch between tabs of the widget injected in aliexpress product page to analyze any product/supplier in seconds. No need to spend hours switching between chrome windows to compare suppliers, Sales Source does this for.

Provides a consolidated view of information related to a Product and its Supplier in one place on Aliexpress, this information can help you analyze and identify the winning products on aliexpress for your next Launch.

The widget injected by the chrome extension has multiple tab each holding information of different section.

The summary tab along with other information projects product price history in graphical format, which helps user assess the price variation of the product in past 6 months.

The Reviews tab shows positive/negative feedback provided by the buyers, it allows you to download the pictures attached by the reviewer of the actual product.




The Sales tab projects data of orders made against this product in a specific period of time in a graphical format.

You can find top trending products being sold by this seller in the suppliers tab, this tabs also lists the weekly best selling products associated to this specific supplier.
This project was a complete revamp of an existing application, our team took the lead to develop the core infrastructure of this application and managed to build all the features.

Our full stack team used VueJs to develop this entire applications front end.

This revamp was planned to be launched exactly in 3 weeks, it was a tight deadline but we were able to complete the project on time, we were even able to add extra features which added further value in the usability and adaption of this application.


Product Benefits to Users
Although partial information consolidated in this chrome extension is available on aliexpress product page, however this information is scattered and is difficult to comprehend as aliexpress product page is designed for the buyers to see the product details, focusing on the critical information from a business perspective becomes difficult, this widget solves this problem for you.

You are able to switch between tabs in order to find the relevant information which you intend to focus upon as an online seller.
Information of product history, products sales against a specific time line is not available on a product page, you are able to find this information only through this tool.
Analyzing the product becomes easy for you, you do not have to hire people gather all the information in order to make comparison, this simple chrome extension does everything for you.
Some feedback from our clients

Amazing, A+ contractor. Brings a wealth of talent, intelligence, and experience to our team. Add a dash of "great attitude" and Bilal is an amazing asset.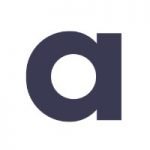 Thanks to Kikbits's guidance, the final code was of exceptional quality and was implemented right away. The team understood the project in full detail. They were talented and communicative throughout the project.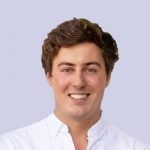 They have completed the project within 3 weeks. Kikbits has provided specifications that went as expected. The vendor had led a responsive communication process that ensures convenience for the client. Moreover, they have been transparent with their progress through out the project.
Played an Important part in helping to build and enhance our chrome extension over the past year the team is very experienced in this area, professional to work with and dedicated. I would very much recommend them.
The collaboration successfully launched the platform. As a result, the end client utilized the platform immediately. Kikbits executed strong project management and effective communication to ensure the project's success. The team's teamwork and passion stood out in the workflow.

Both projects were completed successfully. Their communication style complemented their efficient task management. Customers can expect top-notch, quality work with quick delivery.
We have had the pleasure of working
with some fantastic organizations
Give us a call, write us an email or fill out the form below.
Do you have any question?
Anique Plaza, above Coffee Planet,
Mir Chakar Khan Road,I-8 Markaz
Islamabad
Mon – Fri / 9:00 – 17:00